Our Story
Taking dreams to the next level.
Taking dreams to the next level.
Every good program has an objective, and Sarah's is to embrace all of the successful barrel horse blood lines and cross them with winning genetics from other cowhorse disciplines. Her hope is to create prospects that can excel in any arena you choose to take them. A winning record is an important part of her breeding program, but so are conformation, disposition and willingness to learn. She picks the studs with proven records and progeny, but knows the mare is the most important element. She's constantly trying to improve her mare string and believes the mares that are already in her lineup are great assets. She also likes to add a splash of color now and then.
The SM Wildwood Equine breeding program started when Sarah's favorite all-around cow bred mare was retired. Tari (Lucky Lady Tari) excelled at everything that was asked of her, but was lacking top notch speed for the barrel pen. With much thought, Dash Ta Fame was chosen for the first foal and the quality of him has made her want to expand her breeding program.
Kellies Chick was just getting ready to make her first appearance at the NFR with Michelle McCloud and the opportunity presented itself for Sarah to purchase a full sister to the mare, Chicka Kelly. Watching Kellies Chick perform and handle the pressure of the biggest stage in rodeo with grace, Sarah had great confidence in her purchase and knew the bloodline would be a great asset to her program. Most of her program is based around this mare and she is looking forward to watching her babies go on and do great things.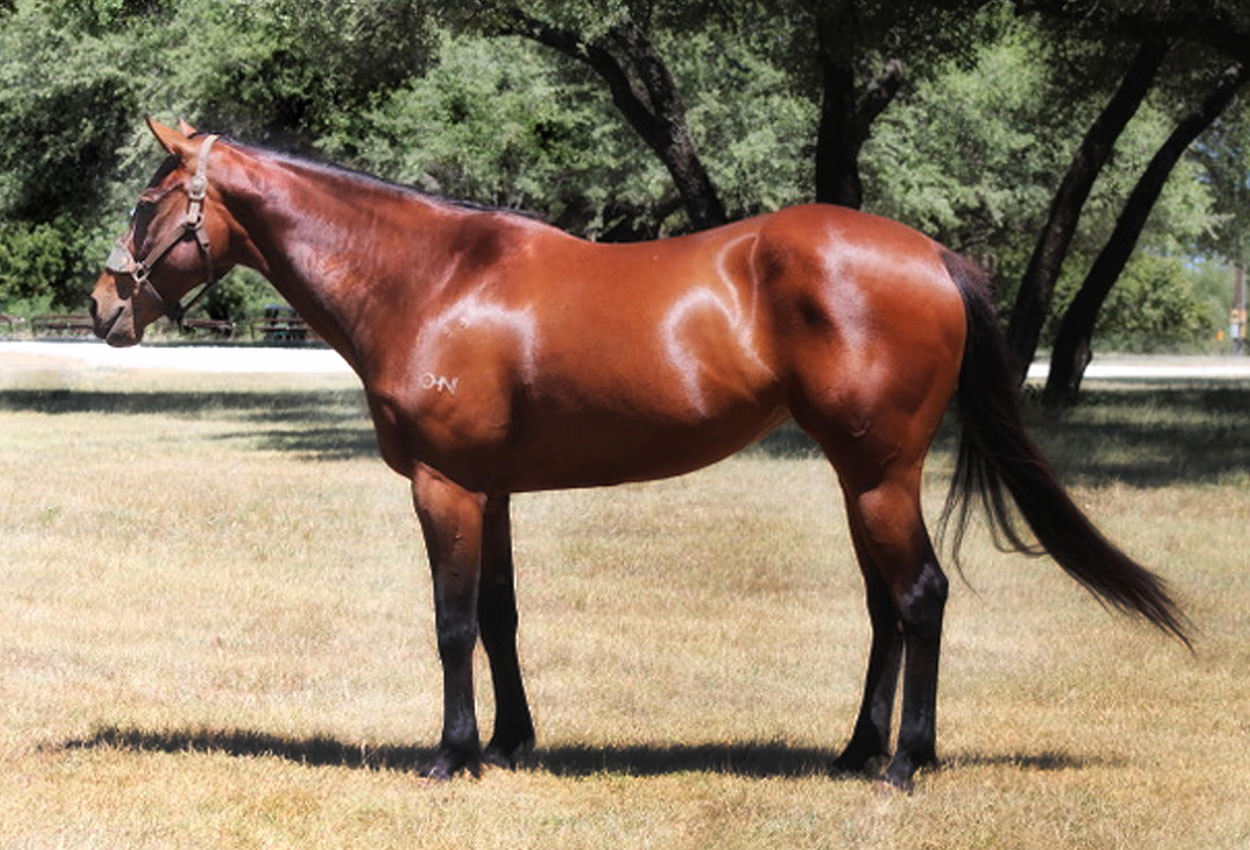 Margarite Ville
2005 Bay Mare
Letta Hank Do It X Desiree Lanee
In foal to Epic Leader for 2020
More Information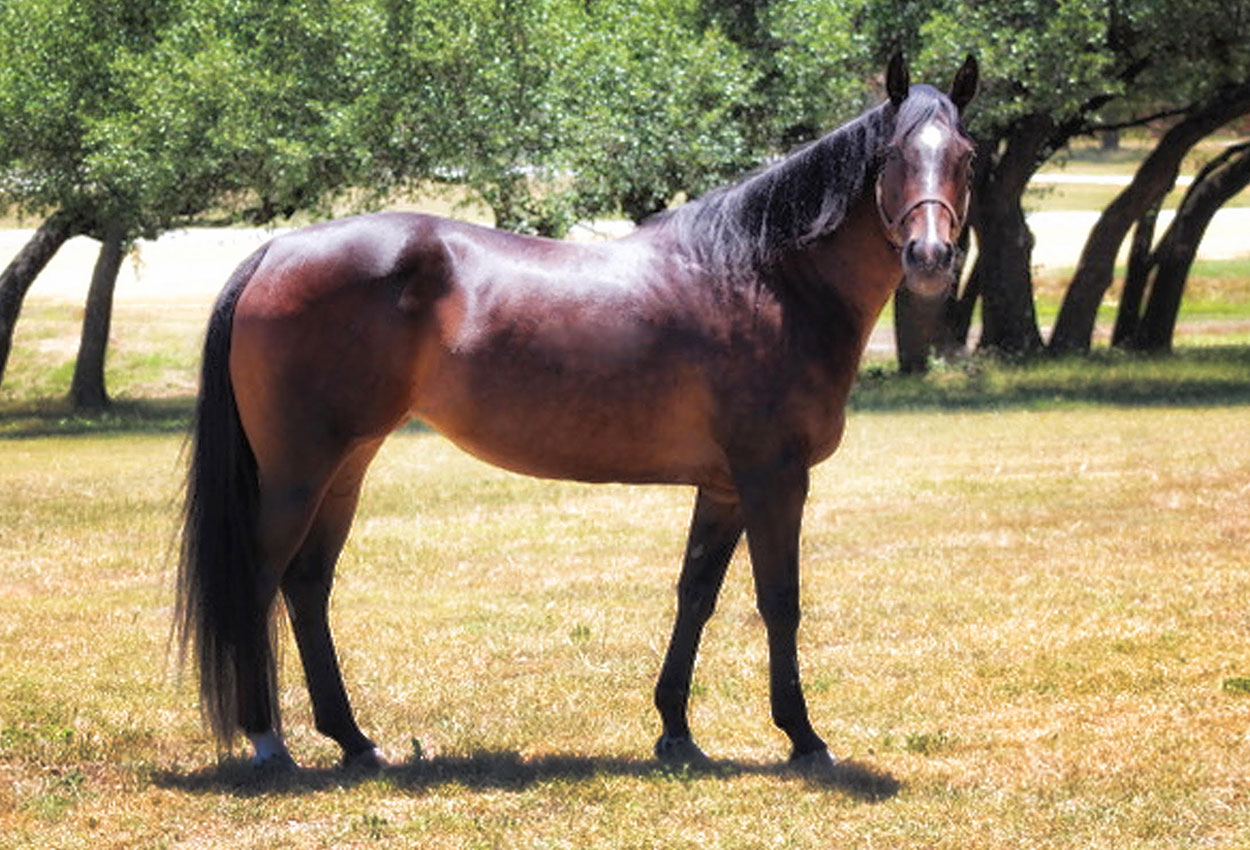 Chicka Kelly
2006 Brown Mare
Darkelly X The Skye Chick
In foal to Metallic Cat for 2020
More Information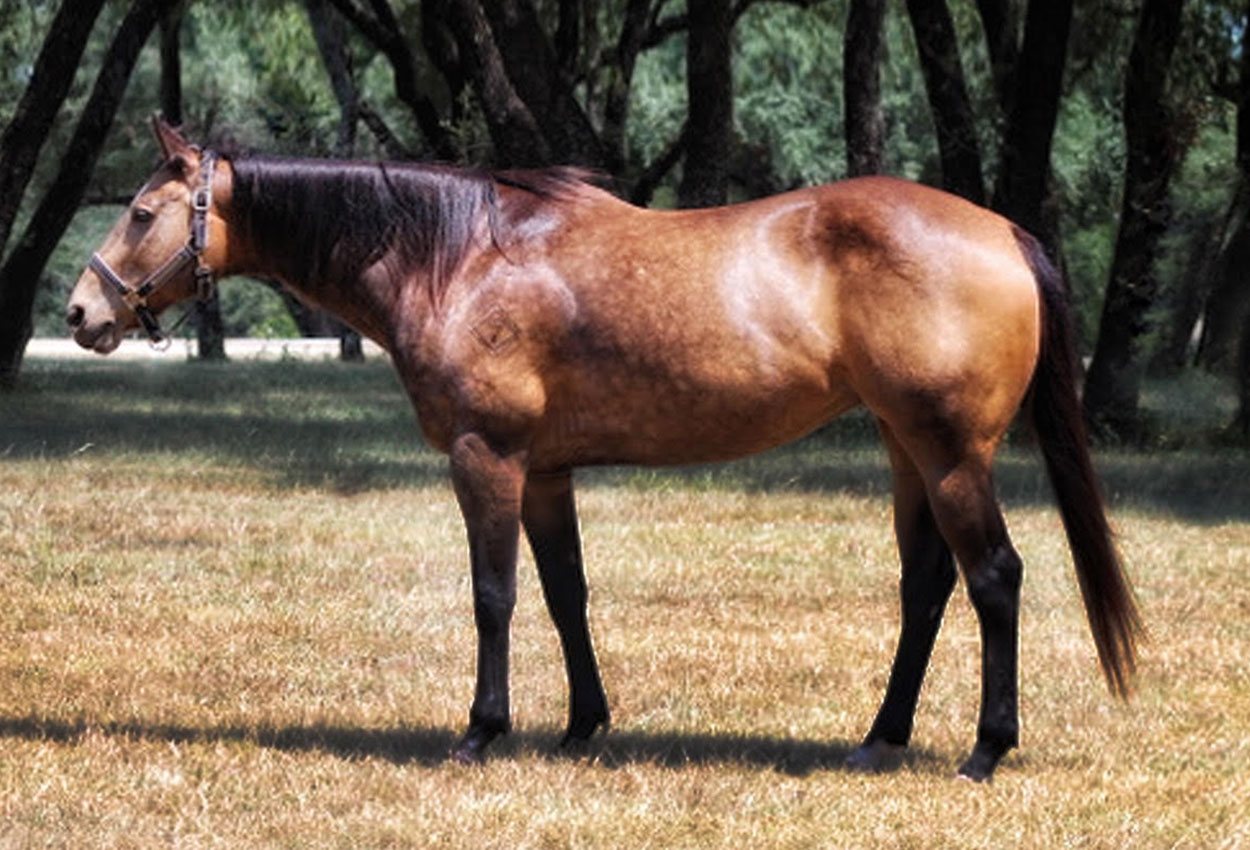 Parkers Secretary
2003 Buckskin Mare
Glorious Flag X Parkers Roseio Dude
In foal to BHR Frenchie Socks for 2020
More Information